Credit: ITV
 Mother of missing Corrie McKeague: 'It's harder to remain positive'
Video report by ITV News Anglia's Malcolm Robertson
The mother of missing serviceman Corrie McKeague has admitted it's becoming harder to remain positive that he's still alive.
Nicola Urquhart was speaking as the search for Corrie is now in its fifth week.
The 23-year-old disappeared after a night out in Bury St Edmunds on Saturday 24 September.
It is believed he was setting out to walk back to his base at RAF Honington, ten miles away.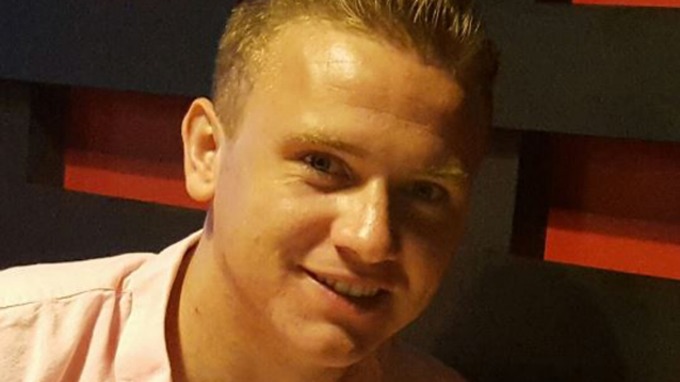 Corrie McKeague has been missing for over a month. Credit: Suffolk Police
A hundred thousand leaflets have been distributed, as Corrie's family desperately search for clues to what happened to him.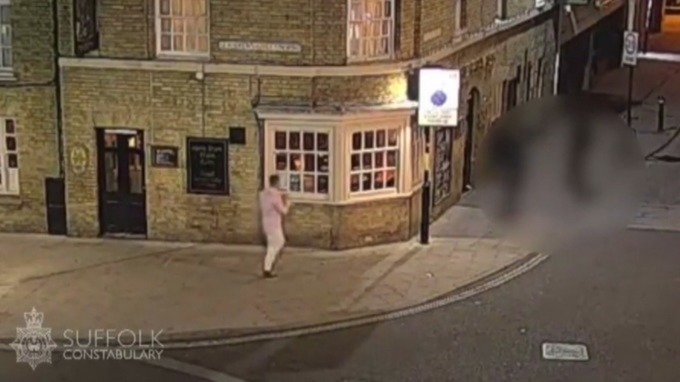 Corrie's last confirmed sighting was captured on CCTV. Credit: Suffolk Police
Nicola has spoken to local head teachers about the possibility of going into local schools and speaking to teenagers who may have been in Bury on 24 September and seen Corrie.
A message from the Chairman 
The team had a good day searching today. The task was ditches and hedgerows between #BuryStEdmunds and #Honnington. 4 search teams covered an amazing amount of ground in some very tricky terrain. Unfortunately to no avail .
Our thanks again to Norfolk Lowland Search and Rescue​ and Norfolk & Suffolk 4x4 Response​ for their assistance. Good to see and work along side the Royal Air Force Mountain Rescue Service​ again.
The team will be out again tomorrow covering more areas. We have just passed 5000 man hours spent searching for #CorrieMckeague, that's about 555 working days (9 hours), free of charge to Suffolk Constabulary Official Page​.
I need to say thank you to the team for their continued amazing dedication, to their families and their employers for allowing them to give so much of their time, and to the public for your support.
Thank you all
Andy King
Chair of Suffolk Lowland Search & Rescue
#findcorrie #comehomecorrie #missingpeople #missingpersons #missingRaf
#volunteers #professionals #lowlandrescue #5000hours #freeresource #wecostyounothing Lowland Rescue​
Just Giving page
https://www.justgiving.com/crowdfunding/findcorrie
Our wishlist
https://www.amazon.co.uk/registry/wishlist/3C4OLIUDQ529U
Our welfare wishlist
https://www.amazon.co.uk/registry/wishlist/33EFF2O6R0Q1
Credit: ITV
Mother's plea to find missing Corrie McKeague
 PC required to view this video
Video report by ITV News Anglia's Malcolm Robertson
Nearly month since RAF serviceman Corrie McKeague went missing, his mother Nicola has made a desperate plea to anyone who may have information on him.
In an interview with ITV's Good Morning Britain, Nicola Urqhart said she thought "someone else must be involved" in her son's disappearance.
Credit: ITV 
Mother of missing RAF man: 'Somebody else must be involved'
Pc needed to view this video
The mother of missing serviceman Corrie McKeague has told Good Morning Britain that she believes her son is still alive - and that someone else must be involved in his disappearance.
The 23 year old was last seen walking back to his RAF base after a night out on 24 September.
Nicola Urquhart insists Corrie wouldn't have deliberately harmed himself as he was happy - and is appealing for anyone who has information to come forward.
"This is unbearable," she said.
Missing RAF serviceman's family: How can he vanish in digital age?
CCTV shows Corrie McKeague walking along a street but his family is asking people to remember if they may have seen him in a car.
Corrie McKeague, 23, has not been seen since early on Saturday 24 September following a night out with friends in Bury St Edmunds, Suffolk.
After leaving a bar, he got a takeaway meal and was seen on CCTV walking with the food before sleeping in a shop front door for a couple of hours.
He was believed to be drunk and was caught on camera at about 3.20am heading to the rear part of some shops but was not seen coming back out.
Speaking to Sky News, his uncle Tony Ringe said his disappearance was "so out of character" and there was "no evidence" he went missing "out of choice".
The CCTV which has been released to the public shows Mr McKeague in a pink shirt and white jeans walking through the streets with his food.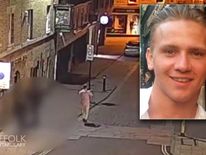 Mr Ringe said he wanted people to remember if they spotted his nephew in other places that night.
He said: "Could you have seen him in a vehicle with other people, not on his own, in a different context? That may help unlock a sighting."
Officers have searched a bin lorry, believing Mr McKeague's black Nokia Lumia phone had been lost or discarded and ended up in the rubbish, but it could not be found.
He told Sky News: "We know when it last left Bury. We know when it arrived at a location eight to nine miles away. The time frame indicated it must have been on a vehicle."
He went on: "What makes this so hard to understand is how someone in a modern British urban town can vanish without any trace by digital or human sight."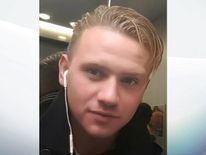 It is believed Mr McKeague may have tried to walk the eight miles back to his base at RAF Honington.
He said the police were looking at three possible outcomes - that the serviceman disappeared through choice, he disappeared against his will, or he may be dead.
Mr Ringe did not think Mr McKeague went missing by his own choice because in such instances people often carry out detailed planning for it and he did not think his nephew had done that.
He said police did not believe he was taken by terrorists as there would have been a public statement from them by now.
Mr Ringe said that left "another third party involvement against his will, or he's had some form of accident and he's dead".
Mr McKeague's brother Darroch described his disappearance as "surreal" and he did not know how his family was "getting through it each day", as he urged people to check their gardens in Bury St Edmunds. 
Credit: BBC Radio Suffolk
Martin Mckeague's praise for the way Suffolk has joined the search for his missing son, Corrie.
Credit: ITV News Anglia
Volunteers from Suffolk Lowland Search and Rescue have spent the weekend searching for missing RAF serviceman Corrie McKeague.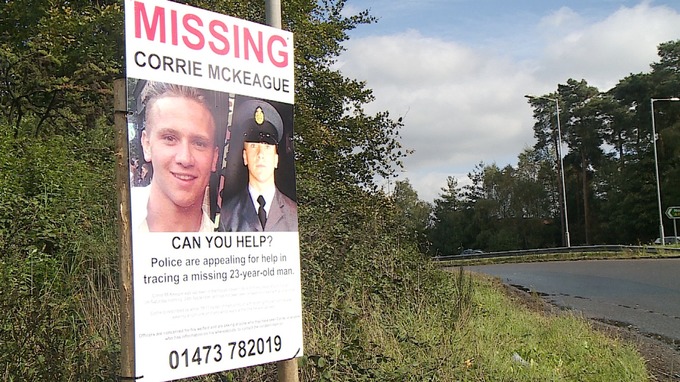 It's been more than three weeks since the 23 year old disappeared after a night out a Bury St Edmunds.
The search teams have been scouring the edge of Thetford Forest- the area where his phone was last tracked.
Locals have also set up several groups to help search for Corrie on Facebook which has over 25,000 members, They have also set up a Justgiving page which has already raised over £3000.